A Note from Don Skaggs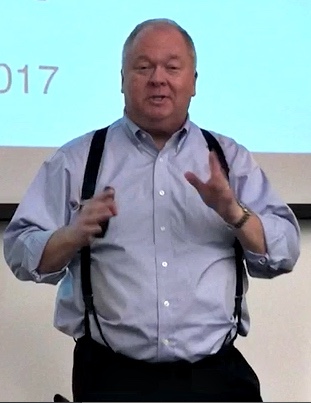 Thanks so much for seeing what we have to offer for inventors & entrepreneurs!
I'm so glad that you are here. Why?
Because I've spent most of my life bootstrapping & growing companies, creating & launching new products, and working with other inventors & entrepreneurs to help make them successful.
Now I want to make this great information available to you! In this course, I've put some of the best vital pieces together to help you get started with the right idea, and transform it into something real, be it a sellable product, licensable invention, or viable business.
Are you at beginning of your idea's development? Have you taken your idea or invention so far and now you feel like you're stuck?
Not to worry, because I developed this course for all those people I've seen coming through my doors over the years - the ones that have a great idea but just don't know what to do or where to go next.
You put 3 things into an invention, product or startup: you put your time, you invest money, but there's this 3rd, often overlooked element - WISDOM. And this is the most important of 3. Why? Because if you don't acquire the Wisdom first, you'll likely take your time and money and pour it down a hole.
Because if you don't have the Wisdom in place first, you won't know where to spend the time & money, and will waste it in the wrong places. This is what makes it vitally important for any inventor, product developer or entrepreneur.
I sincerely hope that you take this valuable wisdom and implement it into your idea, invention, product or startup!
- Don